Monitor Services - Reach Your Tracking and Logistics Goals
Safety and keeping track of important and cherished belongings remains at the top of everyone's list of priorities. We provide various monitor services that better allow you to accomplish your logistical campus needs.
Whether you need traffic enforcement during peak hours or someone to assist in volume tracking on a daily basis or personnel to monitor your lots and garages, MHS has the solution for you.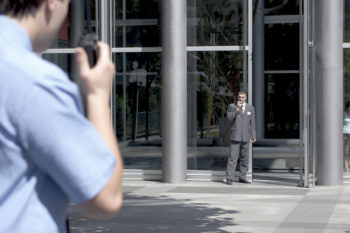 Our monitoring services can be applied towards all areas of your operations including:
Parking Monitors
Traffic Control Monitors
Safety Monitors
Regularly required to run, stand, walk and sit for long periods of time, including standing and walking for at least 8 hours a day
Must be able to lift and/or move up to 50 pounds occasionally.
Must be able to push and pull (on wheelchair) 100 to 350 pounds, frequently over considerable distance
Ability to work flexible schedules and extended hours is sometimes required
Monitors the garage to prevent unauthorized personnel from entering unassigned parking areas
Keeps parking areas clean and orderly to ensure that space usage is
Assists customers with locating vehicles or provide customers with instructions for locating vehicles
Maintains safe, secure, and healthy work environment by following standards and procedures
Immediately report any accidents to manager on duty.
Ensures that cars are parked within the marked spaces and that traffic is flowing in the specified direction
Directs traffic as needed in the parking areas, provides information and directions to people in the area
Uses two-way radio to request assistance and information when necessary
Keeps the traffic flow moving to avoid traffic delays
Maintains appearance appropriate for providing best-in-class customer service in accordance with established guidelines
May calculate parking charges and collect fees from customers, if assigned
Inspects vehicles in order to detect any damage
Performs other duties as assigned
High School diploma or equivalent, or equivalent experience
Must be able to work legally in the United States
Able to speak, read, and write English fluently and convey information
Must pass a pre-employment drug screen and background investigation
May be required to meet immunization or health screening requirements through providing personal records or undergoing testing and, if required, further immunizations or tests
Must adhere to all company safety policies and procedures
Basic mathematical skills
Knowledge of the local area
Ability to work in a fast-paced environment with a variety of tasks
Ability to demonstrate professionalism, with excellent communication and interpersonal skills
Passion for customer service and attention to detail, going the extra mile